on
January 1st, 2014
at
1:18 pm
Tweet

Come and join Linda Berry for her "Blog Talk Radio Show" every month throughout the year. Starting at 11am on the first Saturday of each month Linda presents her SPIRITUAL DISCOVERY™ Radio Show covering different topics in the Spiritual, Metaphysical, Holistic, and Paranormal fields (see the Spiritual Discovery™ Radio Show Calendar page) and has listeners call in for discussion, questions answered, and mini-readings (when applicable, depending on topic).
In addition, Linda hosts her Internet syndicated LUNAR NEWS™ Radio Show discussing current Moon astrological information as well as cultural lore and symbolism for the Moon. This Radio Show is scheduled each Full Moon and New Moon of the month on the corresponding "Moon" dates and times where she invites listeners to call in for informative Lunar News and insightful discussions (see the Lunar News™ Radio Show Calendar page).
These special Internet Radio get-togethers are for those interested in experiencing mainstream Spirituality, Metaphysics, Holistics, Paranormal, Mysticism, Shamanism, Native Indian Spirituality, Soul Retrieval, Past Lives and Reincarnation, Astrology, Palmistry, Numerology, and the Tarot in a unique, educational, and mystical way.
Step into a time of the past, present, and future at each of our Radio Show encounters. The energetic and inviting atmosphere will reel you into a time of symbolism, divination, archetypes, shamanism, and planets of the galaxy.
We invite everyone to listen (click on "LIVE Radio Shows" tab) as well as to call in to the show (347-327-9187) no matter what level of experience they have with these spiritual and metaphysical processes. Discuss, ask questions, get quick readings, hone your knowledge, talk with other like minds on the Radio Show's Instant Messaging service, and enjoy. If you are not able to listen to the "live" radio shows, then check out the "shows on demand" and listen to any show in the archives at any time for FREE! The box on the right of this page has the last 5 radio shows for you to listen to right now or you can go to the Calendar Pages (see tabs above) for links into the archived shows. You can also listen to all of Linda's Radio Show Podcasts on iTunes by clicking on this link:

Radio Show Podcasts – Click and Listen on iTunes NOW!
The Spiritual Discovery™ Radio Show is the Internet place for all to listen to relax, have fun, and learn more about mainstream Spirituality, Metaphysics, Holistics, Paranormal, Mysticism, Shamanism, Native Indian Spirituality, Soul Retrieval, Past Lives and Reincarnation, Astrology, Palm Reading, Numerology, and the fascinating Tarot!.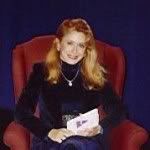 As the producer and host of both her Blog Talk Radio shows, Linda Berry has been recruited to be a special guest on other radio shows because of her vast background and experience. A dynamic and sought after public speaker, Linda has been a presenter at meetings, workshops, seminars, and conferences around the country, and has appeared on both radio and television. Click on the "Radio Show Guest" tab above for speaking engagements on various Blog Talk Radio Shows. The "Television Videos" highlight various television shows she has been featured as the guest expert in the field. As an additional insight into her Blog Talk Radio Shows, Linda has interviewed her special guests for her You Tube Video channel "Discover Spirituality." Click on the "Radio Show Videos" tab and watch her featured guest personal interviews.

Click this Audio Box and Listen to Linda!
---
---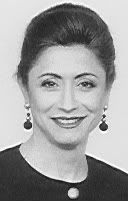 LINDA BERRY'S BIOGRAPHY
Tweet
Linda Berry is the owner, consultant, trainer, healer, and spiritual reader for Spiritual Discovery™. She empowers people to discover their spiritual selves. Linda presents workshops and also conducts one-on-one training. She has copyrighted "workbooks" to supplement her training which she developed as education tools for her very successful and award winning workshops.
Because of her extensive knowledge and background in marketing and personal education and experience in spiritual growth, she has established a new concept of combining "old" and "new" spirituality principles to create Spiritual Discovery™: "Discover Your Hidden Self and Secret Gifts." She has successfully merged theories and practices in the spiritual, psychological, and metaphysical realm to create inspiring and growth oriented workshops and personal training programs, workbooks and handbooks, spiritual readings held at her Spiritual Discovery™ Training Center which offers spiritual, metaphysical, holistic and paranormal classes, workshops, and seminars.
For her many hours of volunteer work in the local community and business arena, Linda has been the recipient of several achievement and service awards. She is also the author of the soon to be published books: "Spiritual Marketing™ for the Modern Day Astrologer, Archetypes in Astrology, Spiritual Astrology™: Karmic Insight and Shamanic Healing, Moon through the Signs: Elemental Shamanic Healing, Spiritual Palmistry and the Seven Classical Planets, and Spiritual Discovery™: Discover Your Hidden Self and Secret Gifts."
Being a professional practicing astrologer, Linda offers astrological services that specialize in modern Western Astrology as well as Spiritual Astrology (Karmic insight and Shamanic healing). She offers birth chart, synastry, and transit chart interpretation, solar and lunar returns, special eclipse packages, relationship consultation, and customized services such as life path, business, finance, relocation, medical, and children/baby analysis. Linda's Spiritual Astrology Reading assists individuals in understanding their Natal Chart energies to help connect with the "blueprint of their soul."